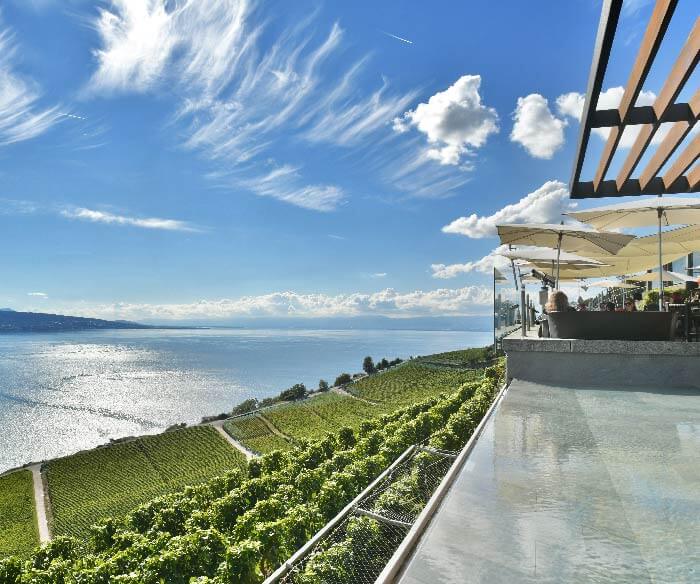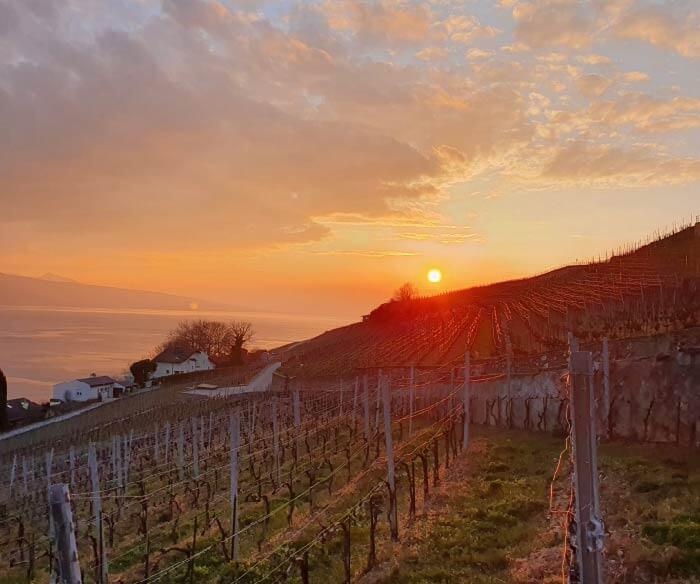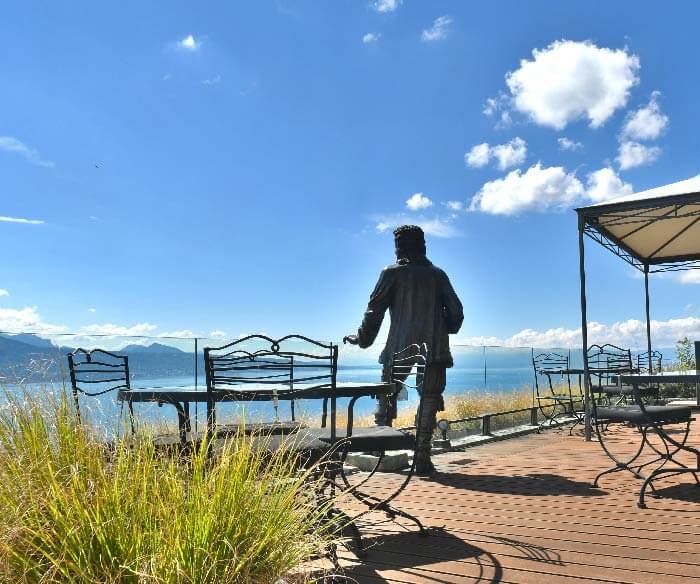 At 800 hectares, high above Lake Geneva, the terraced vineyards of the UNESCO region Lavaux form Switzerland's largest vineyard region and guarantee the most magnificent views on the lake and the Alps.

Thanks to the terraced construction of the vineyards dating back to the 12th century, the grapes of Lavauxare blessed with the ideal amount of sunshine, creating a structured wine with a mineral and soothing taste. Among the thirty cultivated grapes, the Chasselas is without doubt king. Naturally, the region sublimatesits wines with a culinary excellence known far beyond our borders.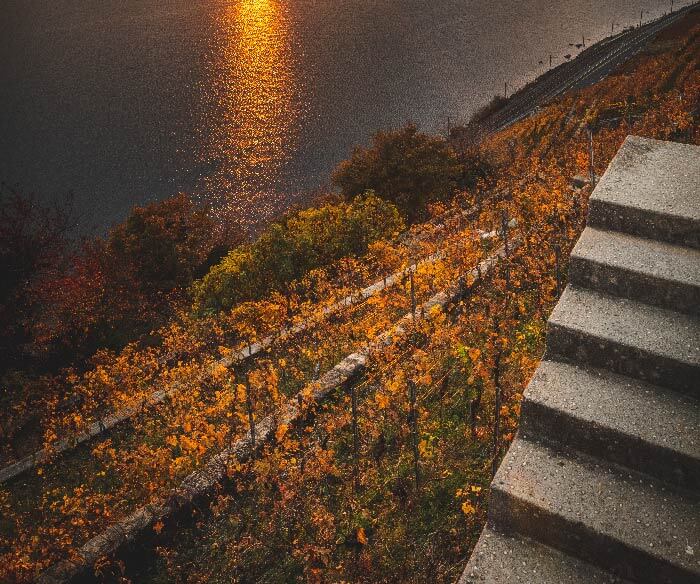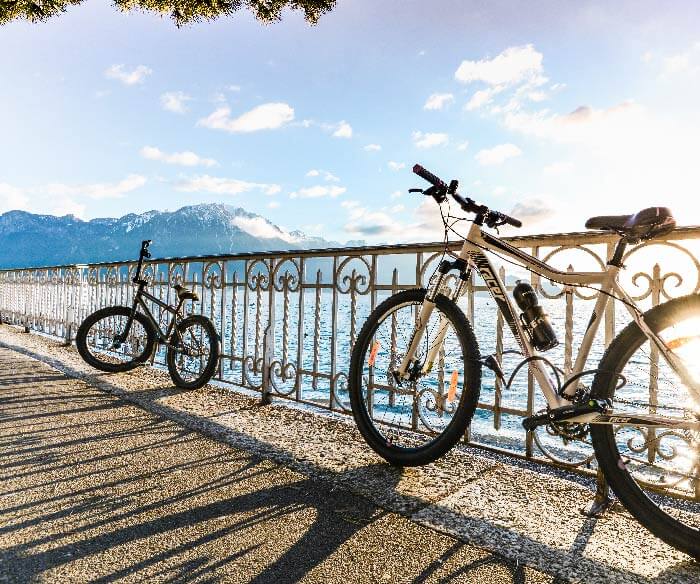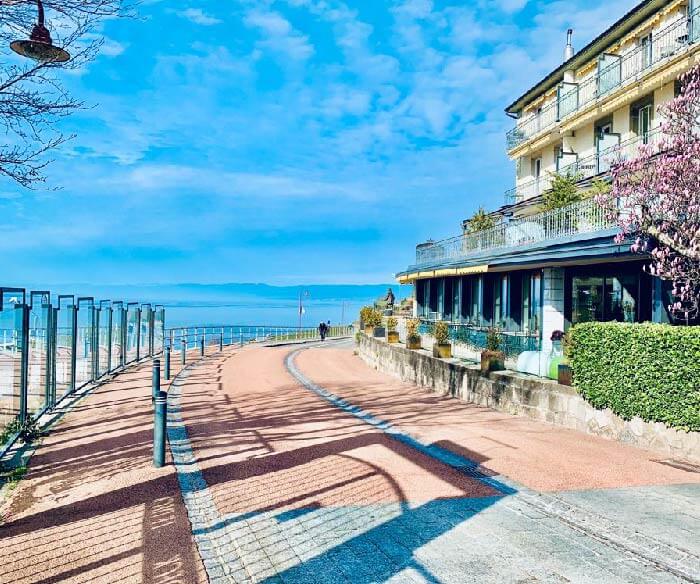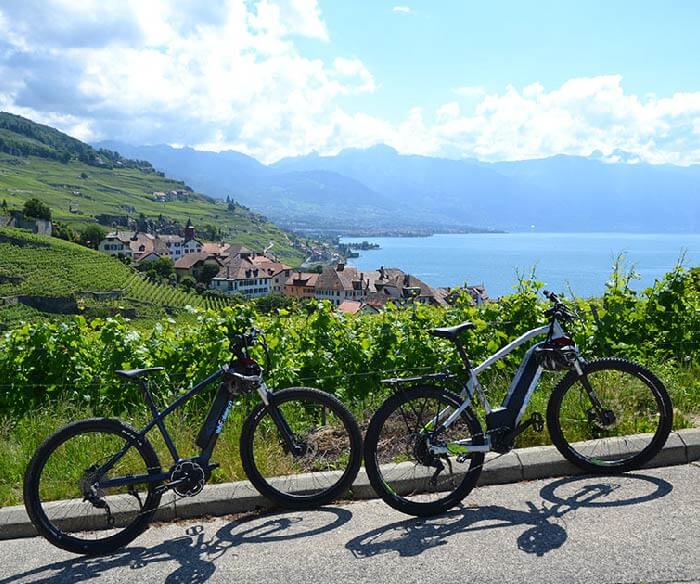 Take the time to explore this beautiful region of St-Saphorin, Dézaley, Epesses by foot or by bike among the numerous trails stretching from Vevey to Lutry, the lake never out of sight and get lost in the narrow alleyways of the characteristic villages. Get a taste of what this region has to offer starting right at Le Baron Tavernier, located in the heart of the AOC Dézaley Grand Cru.
Rent an e-bike at info@barontavernier.ch or +41219266000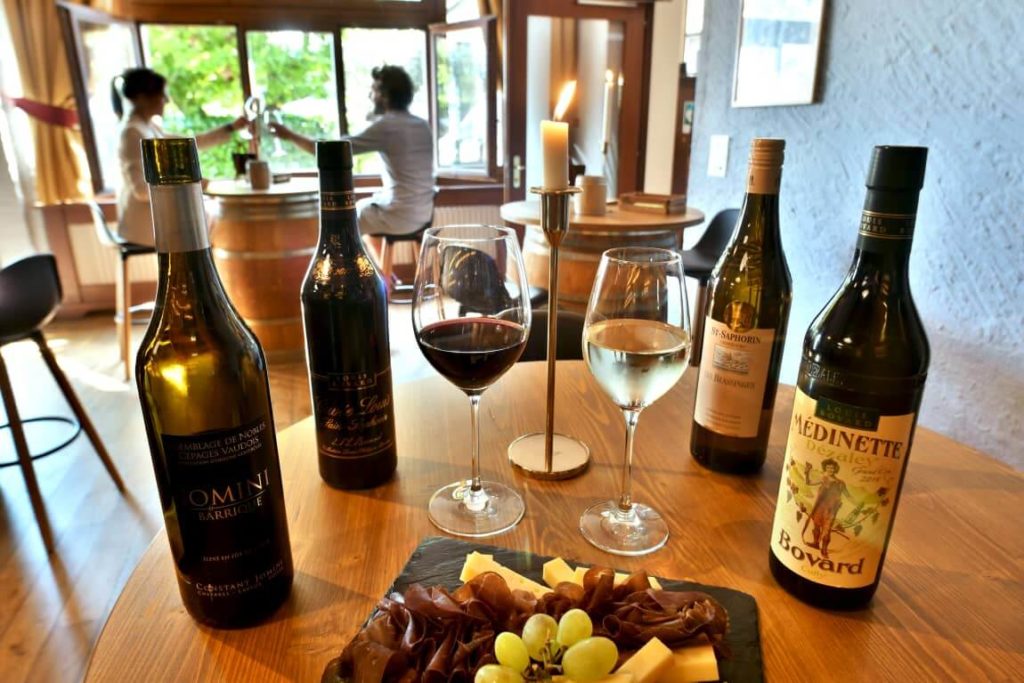 How about a wine tasting at our wine bar, a local specialty at our restaurant, a picnic in the vineyards and a visit of a wine cellar ?
The Canton of Vaud is renowned for its wine producers, it is a land of gourmets and a region of excellence. We are proud to be certified « Vaud wine tourism », a quality label by the State of Vaud, awarding local professionals in the hotel and restaurant industry as well as winemakers, who strive to provide top-quality and gourmet products.