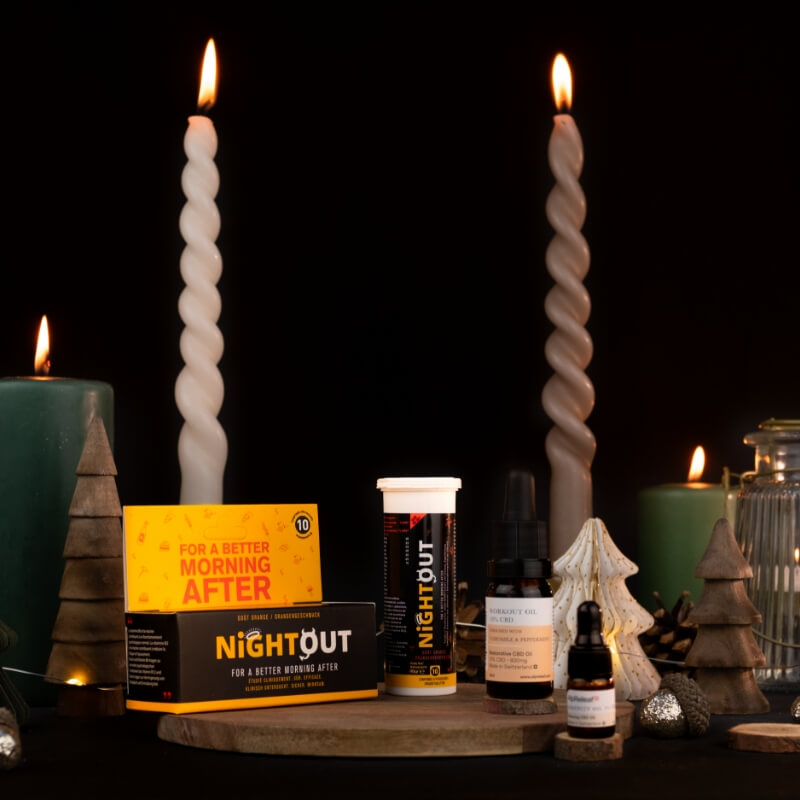 RIDE DOWN THE SLOPES EFFORTLESSLY
Workout Oil 10% - Muscles ready for the next day on the slopes
NightOut Anti-Hangover Vitamin Booster - Feel fresh after your après-ski
Surprise wellness gift - Relax body & mind at the end of your day
COOLING OIL AFTER YOUR SPORTS TRAINING
The relaxing capacities of hemp are blended with the soothing and cooling peppermint and camomile extracts to:

- Stay agile & feel comfortable after your workout
- Stimulate blood circulation
- Melt away tensions
Body: Massage a few drops on the sore body parts and feel your body relax.
Oral: To relax body and mind altogether, place a few drops of the oil under the tongue a couple of times per day and let it work for 1 minute.
Face: Massage a few drops on your skin where you tend to have irregularities during your cycle to prevent and soothe skin breakouts.

Caprylic/capric Triglyceride (MCT oil), Cannabis Sativa (Hemp) Leaf Extract, Mentha Piperita (Peppermint) Leaf Extract, Chamomilla Recutita (Camomile) Flower Extract, Limonene, Linalool, Eugenol.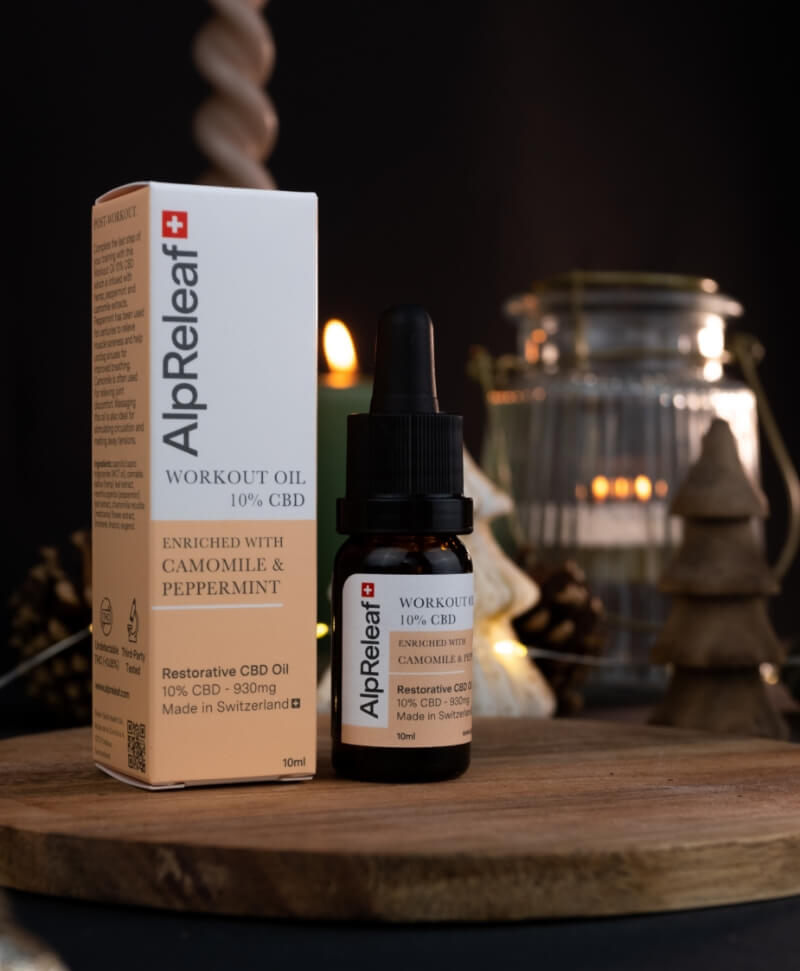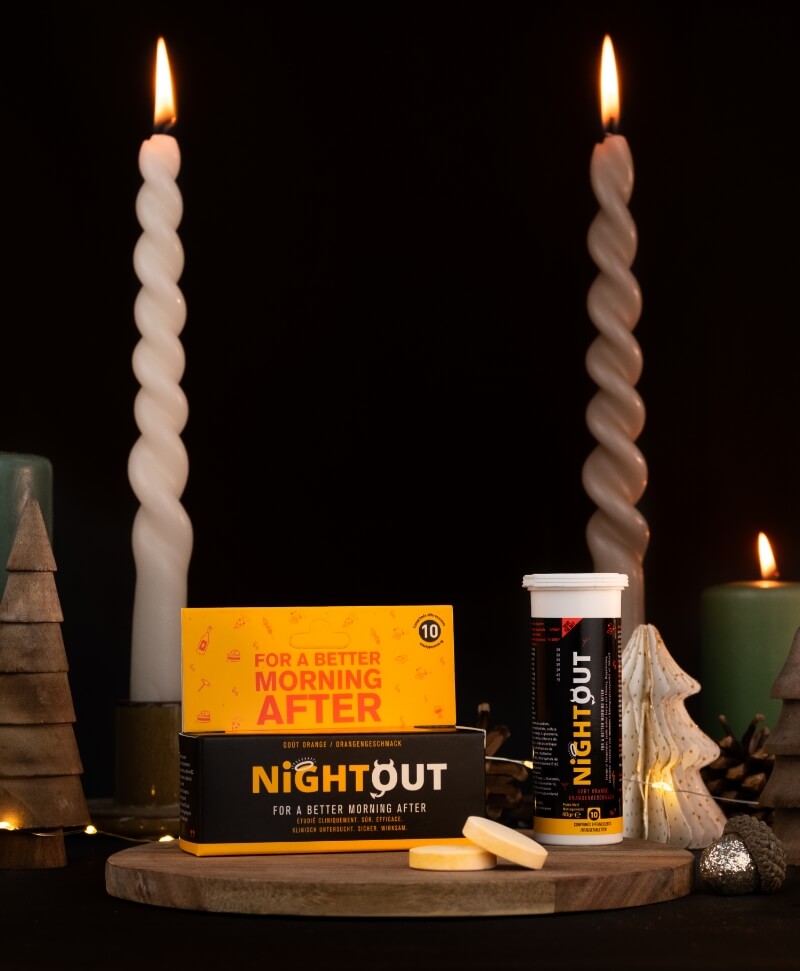 NIGHTOUT ANTI-HANGOVER REMEDY
FOR A BETTER MORNING AFTER THE APRES-SKI
NightOut is the best companion for your winter vacation to enjoy an amazing day on the slopes, a joyful get-together with your friends in an apres-ski bar, or the late dinner party in your chalet and a refreshed and energised morning after. Say goodbye to your hangover!

- Scientifically proven to reduce hangover effects
- Effective after 20 minutes
- Orange taste
Add two tablets in a glass of water at your breakfast and wait for 20 minutes. Keep hydrating your body throughout the day with water !
Taurine, Creatine, L-Leucine, L-Isoleucine, L-Glutamine, L-Valine, Vitamin C, Vitamin B1, Vitamin B2, Niacin, Vitamin B6, Vitamin B12, Magnesium Sulphate, Potassium Chloride, Beta Carotene.